You're open to Passive Income from Forex Auto Copy Trade Investment system? 1.5 years track record generating over 5% per month. Fully Regulated Investment Brokerage. Intro talk dates register at www.BOSSingapore.com. Location @ Orchard Towers Front Block, 400 Orchard Road (Unit number is given upon confirmation), Near Orchard MRT exit E, Singapore 238875.

Join our Forex Whatsapp group @ https://chat.whatsapp.com/BSV4snlaO3DK3IVP4ZY77u for performance updates.
Whatsapp +65-91461878 to arrange other timing and location for small group discussion or register @ www.BOSSingapore.com. Day & Time good for you? Thank you.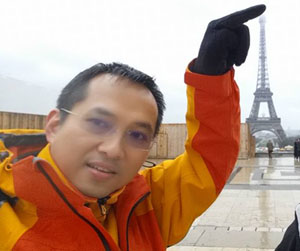 MK Chin (MBA),
Investor (Full time),
Admin@BestForExpert.com
Website: www.BOSSingapore.com
FaceBook: www.facebook.com/ForexAuto

(C) Copyright www.BOSSingapore.com - All Rights Reserved.